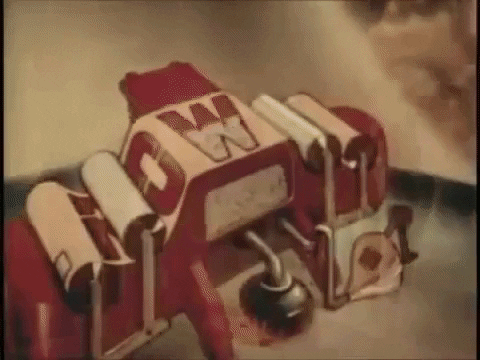 "Five years ago, when I was ready to take my poetry to a new level, Geoffrey threw a lifeline. Since then, I've become something of a regular, for both the Saturday poem-generating sessions and the six-week workshops. Throughout, Geoffrey has been the best kind of supporter and critical reader. He is unfailingly sympathetic, yet also shines a light forward. His sessions are demanding, inventive, exhausting, and fun. They bring together an eclectic group of writers, young and old, novice and highly experienced. Geoffrey leads the sessions  armed with a deep familiarity with English-language poetry as well as the classics, philosophy, avant-garde film, the visual arts, and Japanese writing and culture. Under his tutelage I've grown as a poet – and also as a person."
Stacy L. Spencer
Vice-President, Alice James Books 
"A few years ago I found myself stuck writing the same poem over and over again like a glitch in a video game where your character walks in place at the edge of the screen, unable to turn, the front body disappeared and the back half marching relentlessly in place. I needed a fresh angle and new work. Wallson Glass got me out of the rut, opened me to the poems I needed to finish my third book, and set me off on the trail of future writing. It was the people—my fellow attendees have included accomplished poets, award-winning essayists, students, filmmakers, administrators, and baristas. It was the books—laid out in front of us were tomes of occult magic, encyclopedias of weeds, dictionaries of symbols, and on seemingly into infinity. And it was Geoffrey—his mage-like spirit of insight and curiosity and astonishment. We all come to the table at Wallson Glass with a chance to surprise ourselves and each other. It's why we write."
Tom Thompson
Poet
author of Passenger, Live Feed, and The Pitch
"Wallson Glass poem-making sessions are pure, unmitigated joy.  Geoffrey Nutter has a special ability and a seemingly unlimited collection of exercises that help to silence the inner critic and encourage the "wild mind" of the writer to come out and play.  Where else could you write 20 poems in a few hours, on subjects as varied as Bob Ross, the color blue, Chinese snuff bottles, and astrological predictions?!?!?  I leave sessions feeling invigorated, hopeful and excited to keep writing."
Blake Hackler
Poet/Playwright/Professor
"The Wallson Glass sessions have been an enormous boon to my creative practice. As a playwright it's great fun to put on a poetry hat for a few hours in Nutter's living room where the scent of warm muffins wafts from the kitchen, where the coffee flows generously, and where the camaraderie with other poet-artists is palpable! For a while these sessions felt like indulgences to me, but I began to view them as part of a larger artistic endeavor. Eventually many of the poems I generated in these sessions made their way into my play Indeed, friend! about an undergraduate art and literature magazine."
Eliza Bent
Playwright, Poet, and Professor
Radio/TV/Film Department
Northwestern University
"Geoffrey's way of teaching is challenging and fun all at the same time. For the first time in my life, poetry wasn't impossible any more. The seemingly crazy activities tell us that we can find connection between irrelevant things if we try hard enough and are creative enough. It was very encouraging to see the same activities work for Chinese teachers and students through translation. It was an enriching experience for everyone who participated."
Dai Fan
Professor, School of International Studies
Sun Yat-sen University
Zhuhai, China
"Working with Geoffrey Nutter in the Wallson Glass poem-making sessions has been a huge influence on my development as a poet. It has helped me better access my imagination, my intuition and my unconscious to rich and exciting creative result. Many of the more than sixty poems I've had published in literary journals since I started submitting seven years ago include material I generated during the Wallson Glass sessions, as does my first chapbook, which is coming out this year. One of my most significant awards––First Place in the 2018 Hayden's Ferry Review poetry contest, as selected by Alberto Rios––was a poem fully generated in a Wallson Glass session and only minimally revised before submission. I can't recommend these sessions with Geoffrey enough for poets at any level of the craft."
Don Hogle
Poet
Anne Carson said in an interview, "The things you think of to link are not in your own control. It's just who you are, bumping into the world. But how you link them is what shows the nature of your mind. Individuality resides in the way links are made." Geoffrey's Nutter's afternoon workshops celebrate the uncanny and sublime links that are  conjured through improvisation, word lists, and exposure to language used in fields outside your expertise. I love his generative approach to writing and have incorporated his methodology into my own practice. Sometimes you just need to open some windows.
Mo Ogrodnik
Writer/Filmmaker/NYU
Professor, Tisch School of the Arts
"Professor Nutter's poetry writing session was intense, challenging, and above all, inspiring. I was truly thrilled to experience one of them at the Sun Yat-sen University Writers' Residency. Professor Nutter set out a series of intellectually stimulating tasks for the participants to accomplish within a very limited time. I had never approached poetry writing in such extreme fashion before, so I let poetry take over me. The sharing sessions and commentary on our works made us appreciate how poems can have very similar materials but vastly different angles and approaches. It was an experience I would never forget and I highly recommend it to anyone who loves poetry and writing in general. It will be an unforgettable experience."
Zhengyi Zhu
Graduate Student, Composer, Conductor
Sun Yat-sen University
Guangzhou, China
To explain Geoffrey Nutter's 20 Poems in a Day class in something like its own terms – it offers a local (soil) habitation and a specially prepared cold frame, hotbed, or raised bed in which to grow seedlings before transplanting them into a garden or field. Or, alternatively: an environmentally safe way to harvest photosynthetic language from the sea:
I have found these classes extremely useful in the generation of new work. They also serve as brain food… instantaneity training… non-logical networking practice… siren training. Think of a marathon with runners going forward or backward or sideways, up or down. And (back in the Newtonian world) it's always nice to sit around a book-covered table with a group of people immersed in the potential of words.
Cort Day
Poet – Philadelphia, PA
author of The Chime